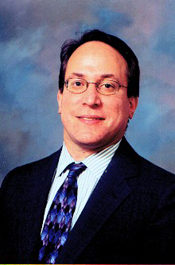 Tim Pinsky, DO, MPH
Best Med's Medical Director
Tim Pinsky, DO, MPH, is board-certified in three specialties including occupational and environmental medicine, preventive medicine, and family practice. He is also a certified medical review officer and disability evaluator. In addition, he has been recognized for his considerable expertise in the areas of workers' compensation and disability management.
An associate clinical professor and instructor at two local medical schools, Dr. Pinsky served two terms as the President of the American Osteopathic College of Occupational and Preventive Medicine. He helped develop the Occupational Medicine Practice Guidelines published by the American College of Occupational and Environmental Medicine. He was one of the two original physician members on the Federal Motor Carrier Safety Administration's Work Integrated Product Team that was created to develop training and testing methods for providers performing Commercial Driver License medical certification exams. He has since been selected for the Medical Review Board of FMCSA. He also represented osteopathic physicians nationwide on the Healthcare Sector Council — a public-private endeavor to establish emergency preparedness and response of the country's health care system — with the Departments of Homeland Security and Health and Human Services.
Dr. Pinsky has done a significant amount of research in the area of occupational and environmental medicine that has culminated in several published papers. Because of his expertise and strong public speaking skills, Dr. Pinsky is frequently invited to lecture to local and national organizations about the prevention, treatment, and management of work-related injuries and illnesses.
A graduate of Columbia University (1980) and the New York College of Osteopathic Medicine (1986), Dr. Pinsky completed his family practice residency at the University of Medicine and Dentistry of New Jersey (1989) and earned his Master of Public Health degree in occupational medicine from the University of Michigan (1991).
Dr. Pinsky is a Fellow of both the American College of Occupational and Environmental Medicine and the American Academy of Disability Evaluating Physicians. He is also affiliated with a number of professional societies and associations including the American Osteopathic Association and the American College of Osteopathic Family Practitioners.
Dr. Pinsky's credentials are unique in the Delaware Valley and reflect his broad-based expertise in occupational health, management and safety. For more than 20 years, Dr. Pinsky has been evaluating, treating, and managing work-related injuries in New Jersey, Pennsylvania, and beyond; bringing the breadth of his clinical and corporate experience to every patient encounter, medical evaluation, and corporate consultation. He does so in a down-to-earth pragmatic style that optimizes results and cultivates long-term relationships.
>> Please follow this link to view the highlights of Dr. Pinsky's curriculum vitae.