The Problem: Workers' compensation costs have sky-rocketed over the years, and the trend is not likely to change anytime soon. Annual costs now top $150 billion. Moreover, all too often, millions of dollars are spent unnecessarily on excessive treatment and workers' compensation litigation, which can deplete the resources for legitimate injuries, as well as other critical employee health benefits. Without a doubt, managing workers' compensation claims is a daily challenge in today's workplace. This is where Best Med can step in and help.
The Solution: At Best Med, our top priority is that every workers' compensation case receives individualized, cost-effective management from the point of injury through resolution. This is accomplished by: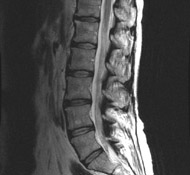 Lumbar MRI
Prompt determination for work-relatedness

Early implementation of a comprehensive treatment and discharge plan

A team approach which expedites patient recovery and enhances case outcome.

Continuous communication between Best Med, the employer, medical provider, case managers, insurance company, and the employee

Health care providers committed to delivering timely, quality, cost-effective medical care

Efficacious treatment based on evidence-based guidelines

Focus on expeditious functional recovery

Coordination of care to accomplish the goal of returning the injured employee to work and personal activities

Aggressive monitoring of care for proper documentation and patient compliance

Judicious use of independent medical evaluations, as well as peer and utilization reviews

Attention to State Workers' Compensation Statutes

Disability Prevention Tools

Reduced demand for litigation

Litigation support when necessary


Contact us to learn more about Best Med Consultants' Worker's Compensation Treatment and Case Management services.
Best Med ... the best medicine for your business.




| | |
| --- | --- |
| | ©2011 Best Med Consultants, PA |