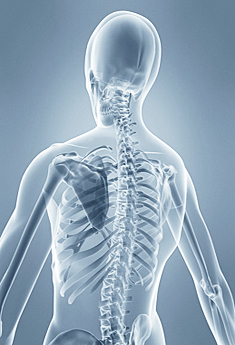 Best Med Services
Physical Exam Services
Pre-Placement Physicals

Executive Physical Exam Program and Employee Wellness Exams

Regulatory Exams - DOT/CDL, Hazmat, Lead, Asbestos, OSHA, etc.

Specialized Exams - Respiratory Clearance, Pulmonary Function, Audiometric Screening, Visual Acuity, etc.
Workplace Substance Abuse Services

Drug and Alcohol Testing and Screening

Medical Review Officer Services

Drug and Alcohol Education Programs

Policy Development
Clinical Services

Comprehensive Health Care - Family Medicine; Preventive Medicine; Treatment of Acute and Chronic Health Conditions

Workplace Injury and/or Illness - Treatment and Management

Return-To-Work Assessments

Family Practice

Ergonomics Evaluations and Job-Site Analysis

Workplace Health and Safety Training

Environmental Health Consulting - Managing Toxic Environmental Exposures; Hearing Conservation Program; OSHA Respirator Program; Industrial Hygiene Coordination, etc.

Regulatory Compliance Consultation and Management

Job Accommodation Determinations

Emergency Preparedness
Workers' Compensation Treatment and Case Management

Individualized, Cost-Effective Care

Emphasis on Evidence-Based Guidelines

Focus on Functional Recovery

Utilization of Independent Medical Exams
Independent Medical Evaluations

Comprehensive Impartial Clinical Examinations

Accurate Disability Assessments

Impairment Rating Evaluations Utilizing AMA Guides

Causal Relationship Determinations

Fitness-For-Duty Examinations

Peer and Utilization Reviews

Social Security Disability Consultative Examinations

Litigation Support

Medical Expert Testimony

Medicolegal Experience in Workers' Compensation, FMLA, ADA, Long-Term Disability, Personal Injury, and Motor Vehicle Accident Injuries
Corporate Medical Director Services and Physician Consulting

Instant MD Service - Expert Medical Leadership Tailored to Meet the Unique Needs of Your Business or Industry

Crisis Management

Emergency Preparedness

Oversight of Injury Claims, Disability Cases, Regulatory Compliance, Worksite Conditions, Environmental Exposures, etc.

Comprehensive Clinical Health Care Emphasizing Evidence-Based Treatment

Analysis of Health Benefit Programs

Policy Development - Health Issues in the Workplace
Occupational and Environmental Health Consulting

Expertise and Experience to Address Workplace Health Issues

Provide Employers with a Comprehensive Occupational and Environmental Health Approach to the Workplace

Specialty Diagnostic and Treatment Services for Complex Medical Cases Requiring a Multidisciplinary Approach for the Diagnosis and Treatment of Illnesses Related to the Workplace or Due to Environmental Exposures
Litigation Support

Medical Expert Testimony

Document Review; Analyzing Merits of Case

Identify Relevant Medical Issues

Integrated Health and Productivity Program

Health Risk Assessments

Executive Physicals

Nutrition and Weight Management

Tobacco Cessation

Stress Management

Exercise Programs

Health Promotion - Health Fairs, Screenings

Flu Shots

Travel Vaccines

Employee Assistance Programs

Health and Safety Programs and Lectures